The Ministry of Education and Science discussed preparations for YISG-2022
Просмотров - 867
Preparations for International Science Games are well under way. Working group meeting was held under the leadership of the Minister of Education and Science of the Republic of Sakha (Yakutia) on 27 May. The meeting was attended by the heads of the working groups in their respective areas.
In-person participation of about 300 children and remote participation of 236 children is planned according to the organisers. 82 experts from Yakutia, regions of Russia and foreing countries will be involved. Participation applications in science competitions were submitted by Kazakhstan, Romania, Singapore and Mongolia. 
Yakutia International Science Games 2022 will be held in Yakutia from 30 June to 10 July. It will consist of three key events: The International Research School (IRS), Yakutsk International Science Fair, International Tuymaada Olympiad in Mathematics, Physics, Chemistry and Computer Science. 
There will be a wide and cultural program for competition participants. Library-archive of the first President of the Republic of Sakha (Yakutia), Yakutsk Regional History Museum, Mammoth Museum, "Orto-Doydu" Zoo, The Kingdom of Permafrost, Historical Park "Russia – My history" will be offered to visit.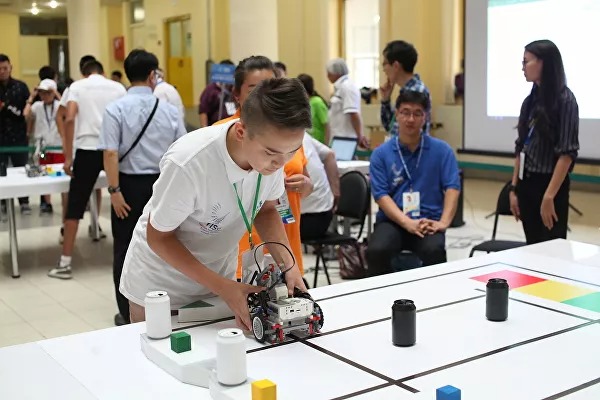 The Minister of Education and Science of the Republic of Sakha Irina Lyubimova instructed to strengthen the preparatory work, to take special control over the question on nutrition of participants. «There should be a single menu agreed with Rospotrebnadzor for all participants of the games». The Minister stressed that children from the Arctic regions of the republic should take part in science competitions.